Road Transport Department (RTD) announced a ban on heavy vehicles from using all roads for Four days during the Chinese New Year in 2018. The ban will take effect on 14 - 15 February and 24 - 25 February, 2018. The objective of the restriction is to reduce accidents which caused by heavy vehicles and keep the traffic flowing.
The following are the categories of restriction on the heavy vehicles during the Chinese New Year: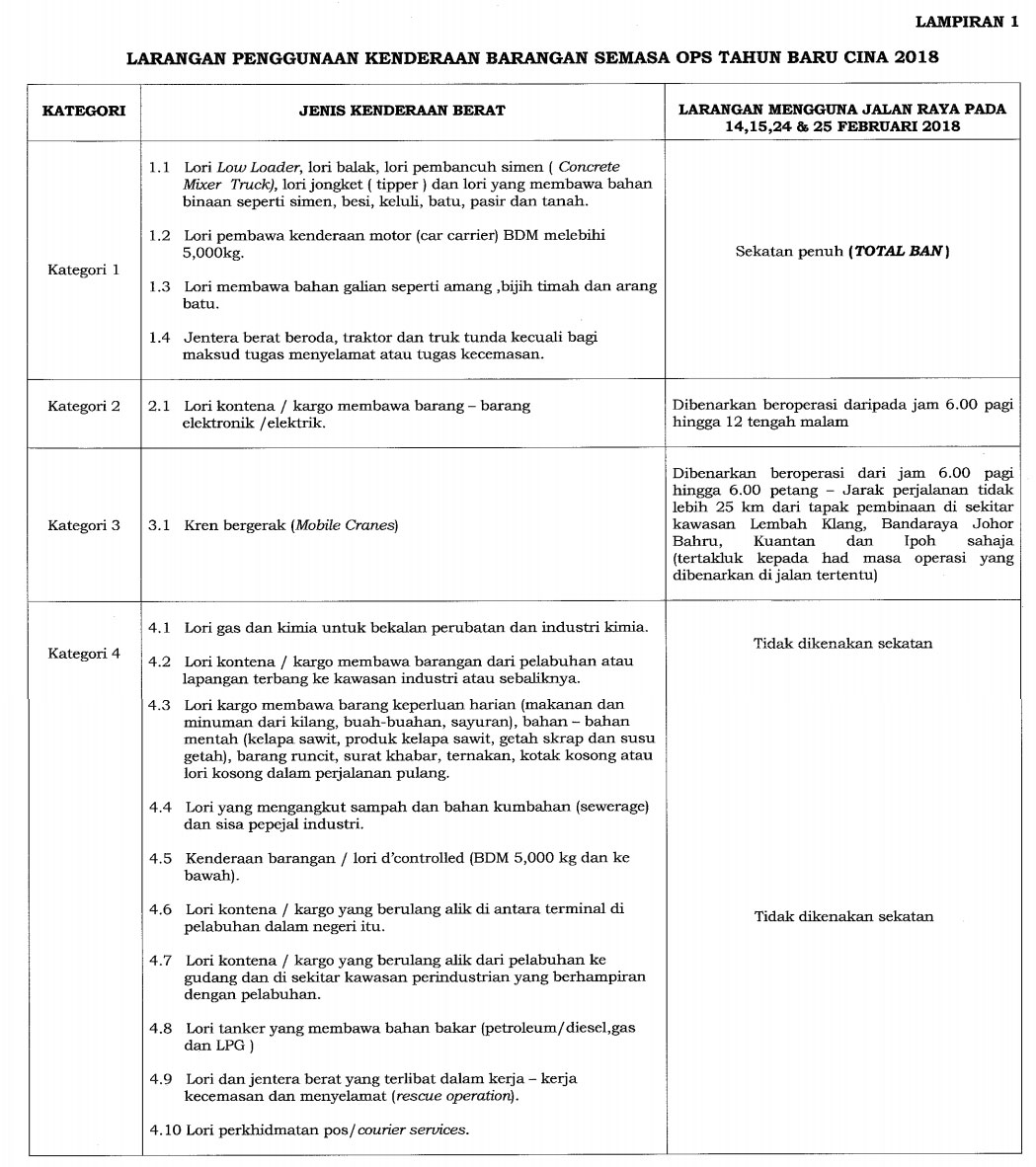 We strongly urges those affected by the total ban should plan their logistics and supplies in advance to minimize any adverse impact the ban would have on their businesses and operations. We hope this information be able to help members and associates in some way or another.
For further information please contact as follows or visit our website: http://pptm.my
Road Transport Department
Aras 3-5, No. 26, Jalan Tun Hussien, Presint 4,
Pusat Pentadbiran Kerajaan Persekutuan,
62100 WP Putrajaya
Tel: +60 3 8315 9200 (1JPJCC)
Tel: +60 3 8000 8000 (Umum)
Fax: +60 3 8881 0194
Website: http://www.jpj.gov.my/
Download: 1) Jadual Larangan Kenderaan Berat 2018

Thanks and regards,
Web Portal Management Team